The "Diet of the Damned" is a self-imposed punishment for not living up to assumed standards of health and body mass. If you think this type of living and eating will make you a stronger more attractive and most importantly healthier individual, you are going to be frustrated, impatient and might even just give up on the whole thing altogether.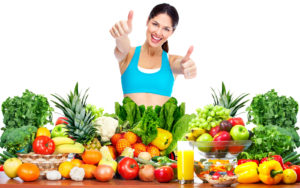 People who set off to eat healthier sometimes think that a healthy diet plan is an "all or nothing at all" bargain. This invariably causes resentment toward "healthy foods" and detracts from the essential enjoyment of eating.
The best way to plan a healthier eating system is to not make drastic changes and final decisions. By adapting a few healthier changes at a time, you can transform your current diet into a healthier eating plan.
This could be introducing more veggies into your diets, or switching up refined breads, grains and cereals with nutritious whole grain varieties. Some calls will be more difficult to make than others so you will want to begin where you have the best chance of success.
You will find that even a small hardly noticeable change like drinking more water and less sugary sodas and fruit flavored drink will cause a large improvement in your health conditions and this inspires more changes. Suddenly that brown rice isn't looking so bad.
Preparing your own meals is another important way to take your health into your own hands. In addition to putting "love" or "intention" into the food you eat, you will also get a better idea of what goes into making a food delicious and nutritious. You can find healthier ways of preparing the foods you like to eat in ways that are more convenient to your lifestyle.
A weekend cookout can prepare your week's supply of grilled steaks, chicken breasts and more in a healthy and time-efficient way. Furthermore, you will be able to select the ingredients in your diet according to the needs of your body at the moment.
Your best medication that will keep you healthy, active and working in optimal conditions is the foods you eat. So, some days you may feel the need to double-up on fiber or build up your defenses with plenty of raw fruits and veggies. As you continue to interface with your diet, you can begin to fine tune your benefits for high-performance as an athlete, professional or even hard-pressed single parent.
One of the best tools for building your healthy diet is full awareness. Some people have found that a food journal provides all the details for interfacing with your eating system at a glance. The food you eat satisfies much more than your physical need for energy and building blocks. As you gain a better understanding of what your body needs and what it is asking for, you can provide balanced food supplies that give the body what it needs without storing surplus or exhausting supplies.
Happy Eating!