There are many types of diets and each one seems to have a specific purpose. Some diets may help to even out blood sugar levels and others are specifically for losing weight. For many people, however, dieting is not just a matter of vanity but it could be a matter of life and death. When an individual is suffering from high blood pressure, reducing that blood pressure is imperative. Fortunately, there are options for a high blood pressure diet that work quite well. In fact, it may be possible to drop blood pressure by 10 points or more, simply by dieting. Some people have even reduced their blood pressure to the point where they no longer need medication!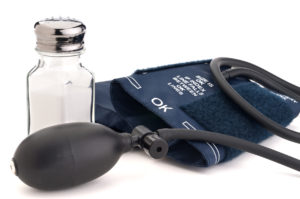 Prior to talking about some high blood pressure diet opportunities, it's good to recognize exactly how much of a problem high blood pressure is. It is sometimes referred to as the silent killer, because it does not typically have noticeable symptoms. In fact, many people who are suffering from high blood pressure have no idea that they have an issue in the first place. It is typically when they have their blood pressure checked during a routine medical exam that they realize it is elevated. At that point, they are often given medication but a diet can also go a long way to helping reduce blood pressure as well.
One of the most common diets that is suggested for someone who suffers from high blood pressure is the DASH diet. Many medical professionals claim that this diet is the perfect opportunity to reduce blood pressure naturally. It is a lifelong way of eating, not a crash diet that is designed to help the person lose weight. Weight loss is often a benefit that is also seen when this diet is followed. It reduces sodium intake while at the same time, focusing on lean foods that are high in certain nutrients, such as magnesium, potassium and calcium.
Another diet that can significantly lower blood pressure in many people is an elimination diet. This diet is often suggested for individuals who are suffering from various ailments, including allergies of unknown origin. It basically eliminates everything from the diet that could cause problems, including dairy, wheat, shellfish, sugar (refined), red meat, pork, honey and anything that comes packaged in a can or box. It focuses heavily on fruits and vegetables, lean meats, such as chicken, fish and turkey and plenty of water every day.
The elimination diet can benefit those who have high blood pressure because it reduces inflammation throughout the body. This may not eliminate blood pressure permanently but it can quickly lower the blood pressure when it is far too high. Of course, it should not be considered a quick fix but when the elimination diet is followed, a good deal of health benefits may be seen along with the reduction in blood pressure.
Blood pressure is a very serious problem that increases the risk of stroke, heart attack, eye problems and kidney failure. Controlling blood pressure may be possible through diet and when the right diet is followed, it may even be able to eliminate the problem altogether.