Being diagnosed with diabetes for some people may seem like the end of their life. However, what people need to realize is thousands of people are living with diabetes each day and have only had to make mild changes to their lifestyle. One of the key factors that people have had to make is to their diet. This is when people may want to know some of the considerations they should make when they are drawing up a diabetes diet. Then they can see that their life is not going to end, but only is starting.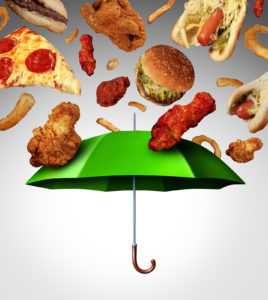 Carbohydrates is one of the items that people will have to turn to limiting. While people may think this is going to be impossible, if they want to maintain a healthy blood sugar without a lot of the spikes the carbohydrate limiting diet will help out. By counting the carbs, people will finally have a chance to balance out the blood sugar and sometimes not even need to take any medication right away. So this is definitely something that people will want to consider and a good starting point is typically going to be about two hundred and fifty carbs a day, which equals to about sixty a meal with some snacks factored in as well.
While people may not want to hear this part, cutting out the sugary drinks will help them out tremendously in getting their blood sugar properly maintained. This means people may have to cut out the pops and sugar loaded coffees. Think about this for a minute, the average soda will have as many carbs as a full meal for a diabetic. So cutting out a soda for a meal will make it easier for the diabetic to eat more foods and have a full meal, instead of cutting out the food so they are able to enjoy a drink.
Candy is another aspect that people are going to want to consider. While most of the time a diabetic will think a sugar free candy is a great option, this may not always be the case. In fact, the sugar-free candies are often going to be heavily loaded with carbs. This, in turn, will lead to the diabetic having to deal with a carb issue. Then they will have even more issues than what they were planning on dealing with in the first place.
Diabetes is not the end of life like people expect. However, it is a change for the better for people. The change will come from the fact that people are going to need to change their diet habits, but also going to have to exercise more. With the proper exercise and diet in place, it will be easy for people to live a normal life while suffering from diabetes. All people need to do is make sure they know about some of the considerations to make in a diabetes diet and they can easily find one that will suit their needs.