If you're considering the possibility of turning vegan, then you could be making one of the best decisions you've ever made. Of course, while it's not always easy to make the switch from being a meat eater to a full-blown vegan, there's no denying the broad range of benefits that vegan diets can offer you. We're going to highlight several of the key benefits that vegan diets can offer you, so let's take a closer look.
You Will Almost Certainly Lose Weight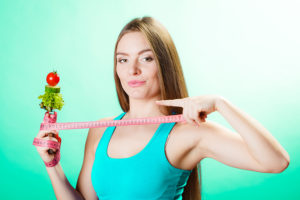 One of most profound effects you'll notice when you switch to a vegan based diet is the fact that you'll lose a significant amount of excess body fat. Now, while this isn't necessarily guaranteed, it's safe to say that most people who make the switch find it very difficult to maintain the same degree of excess weight, simply because they will be consuming far fewer calories by choosing plant-based foods rather than a typical diet that's chock full of refined carbs, dairy, and meat products. Fortunately, the high fiber content of a quality vegan diet will also go a long way towards keeping you feeling full despite the lower calories.
Your Blood Sugar Levels Will Improve
These days, there is a wealth of evidence that shows high or volatile blood sugar levels can greatly enhance your risk of developing type II diabetes, and it can also have detrimental effects on your heart health as well.
However, choosing a vegan diet will quickly help you to stabilize your blood sugar levels, which will not only improve your energy levels throughout the day, but also dramatically lower your risk of developing diabetes, heart disease, or kidney disease as you grow older.
You Can Live In Accordance With Your Values
It's safe to say that one of the most distressing aspects of the meat industry is the welfare that many animals are subjected to, and even many committed meat-eaters still find that the welfare issue weighs on their conscience from time to time.
But if you make the switch to a fully vegan diet, you will finally be able to live in full accordance with your animal welfare values, and while this doesn't mean you have to preach to other people about your newfound piety, it's certainly true that you can feel much happier with yourself when you are living up to your own values in regards to the treatment of animals.
Interestingly, many people find that making the switch to vegan becomes much easier when they focus on the reasons why they are doing so, and if the health benefits aren't what motivates you, then knowing that you are no longer harming animals will play a big role in helping you make the change.
At the end of the day, choosing a vegan diet may not be for everyone, but for those people who stay committed to the change over the long haul, it's clear to see that there are many health and moral benefits to choosing a vegan lifestyle.